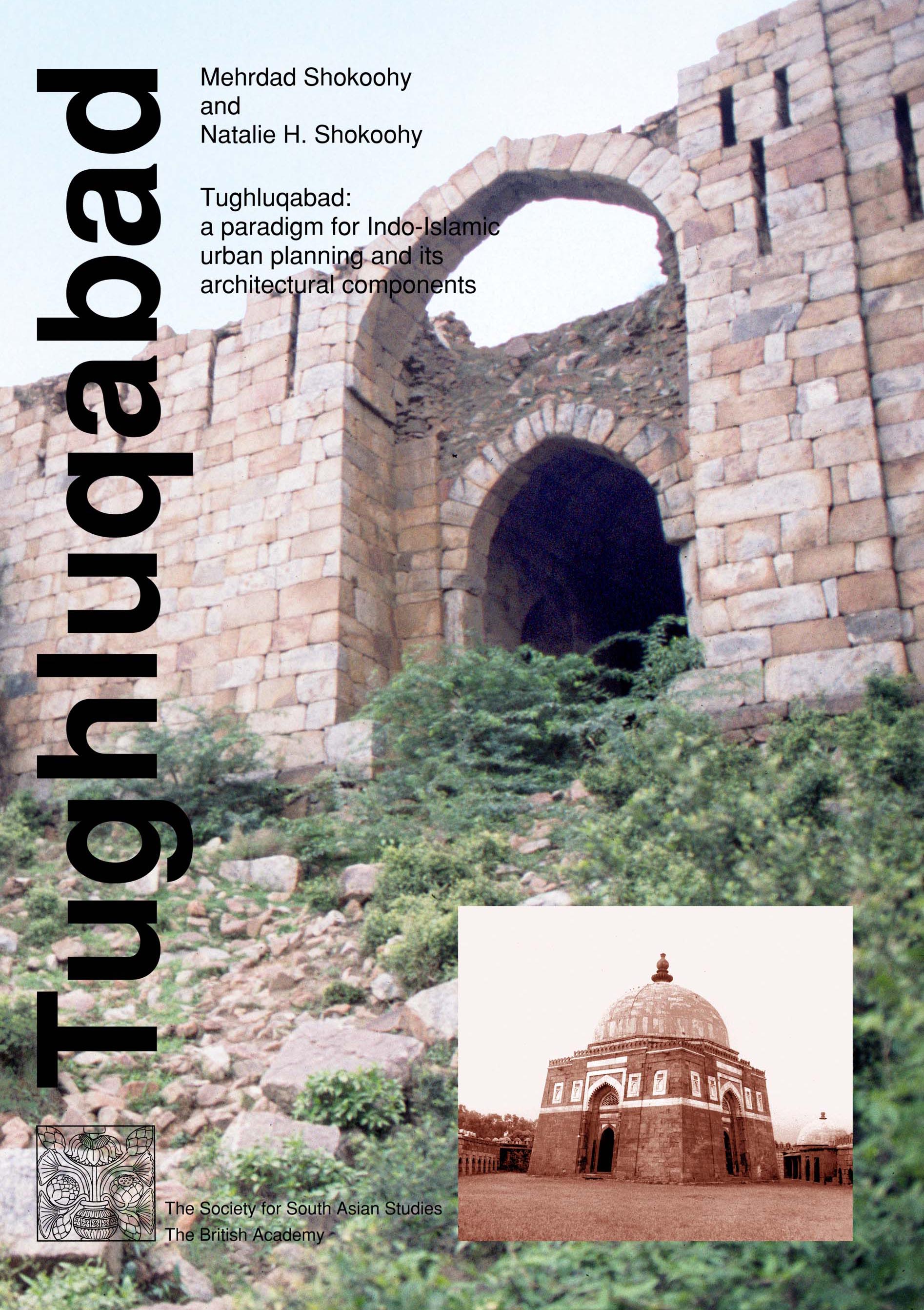 TUGHLUQABAD:
a Paradigm for Indo-Islamic Urban Planning and its Architectural Components
Mehrdad Shokoohy & Natalie H. Shokoohy
London, publication date December 2007
pp. 272; 330 illustrations including maps, survey drawings and monochrome photographs, appendices, bibliography, index
ISBN: 978-1-870606-10-3 Hardback
PRICE: £38.00 plus p&p US$52.00 plus p&p
"The imposing ruins of the great city of Tughluqabad survive to this day as the earliest and most substantial evidence of urban planning and architecture from the period of the Delhi sultanate. The importance of this site is hard to overestimate since it came to influence almost all subsequent Islamic architectural practice in India. Tughluqabad served as a prototype for urban planning and architectural engineering. Until recently, however, scholars of Indian sultanate architecture have been hampered by the lack of an accurate description of Tughluqabad and its remains, much of which are now reduced to overgrown rubble, except for the imposing ramparts with which the city is surrounded.
The well known Shokoohy husband and wife team have once again demonstrated their expertise for architectural survey and follow-up analytical interpretation, underscored by meticulous historical research based on relevant Arabic and Persian sources. Their volume is brimming with meticulous descriptions and well presented visual materials that should prove a fruitful resource for students and scholars in the years to come.
A more exhaustive treatment of Tughluqabad could hardly be imagined. It can only be hoped that this volume will serve as a model
for comparable, painstaking explorations at other sultanate sites in
India that still lack adequate documentation."
George Michell, review, Bulletin of the School of Oriental and
African Studies, University of London, Vol. 72 Part 1, 2009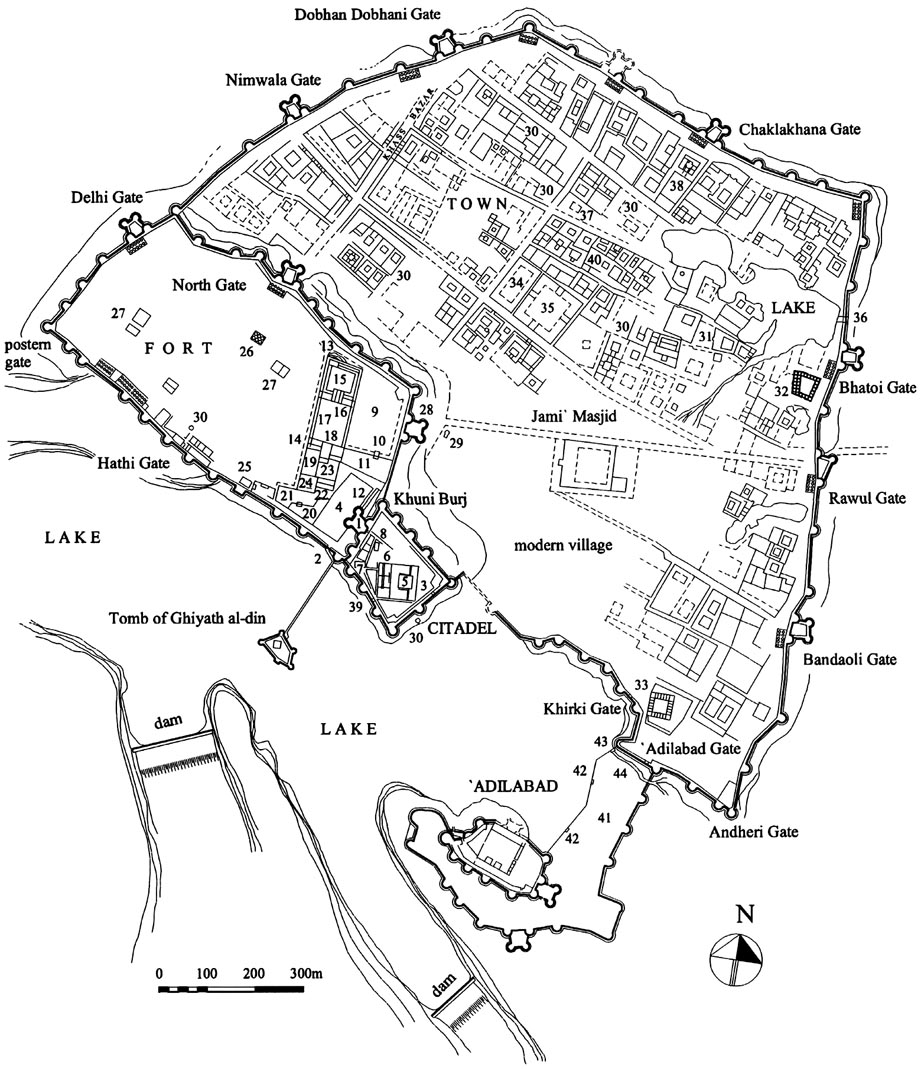 As an early fourteenth-century capital of the Delhi Sultanate, Tughluqabad is a significant historical site of Delhi and also a prototype for many of the later towns in India. The ruins of Tughluqabad represent the advances in architectural design and engineering skills of their time, and the well-preserved town walls, street layout and other urban features provide us with the earliest example of Indo-Muslim urban planning and its architectural components: a key to understanding the morphology behind later Indian cities.
Behind the massive fortifications of Tughluqabad, south of Delhi, the ruined city is enshrined in a time-capsule. Built between 1320 and 1325 by Ghiyath al-din Tughluq, it was intended to be the new capital, but in 1325 Ghiyath al-din died under the collapsed vault of a pavilion designed by Ahmad b. Ayaz, Tughluqabad's architect.
Histories are tainted with suspicion that the accident involved a conspiracy between the architect and the sultan's son and successor Muhammad b. Tughluq, who was enthroned in Tughluqabad, but left the town and built himself a new capital. Tughluqabad was abandoned in less than half a century, remaining as a unique example of early Indo-Muslim urban planning without later accretions. Through detailed study of the architectural elements the book considers the morphology of Muslim towns – as opposed to the earlier Hindu designs – and explores the relationship between the ruler and his subjects expressed through the urban form.

Digital reconstruction of the Jami` (congregational) mosque of the town
CONTENTS:
1. Preface
2. Introduction
3. The morphology of Hindu and Muslim towns: principles and practice
4. Construction of Tughluqabad
5. The fortification walls and the gates: method of layout and construction of the town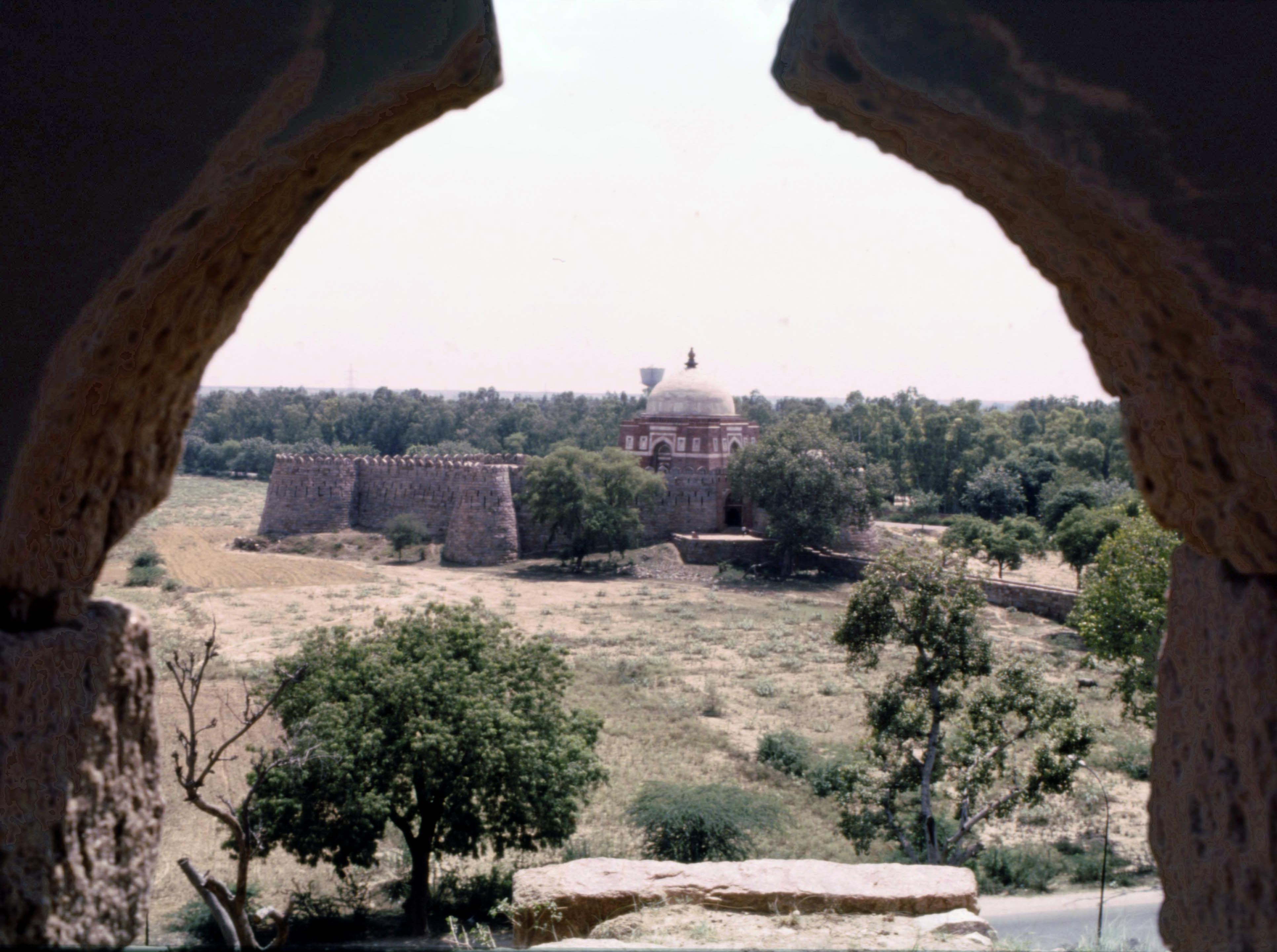 6. The Citadel
7. The Fort
8. The Town
9. Tughluqabad and later sultanate cities
Appendix I. The lake and its waterworks
Appendix II. The Tomb of Ghiyâth al-dîn
Appendix III. 'Âdilâbâd.
List of Figures and Plates, Bibliography and Index
View of the dried up site of the lake with a fortified island housing
the tomb of Sultan Ghiyath al-din Tughluq